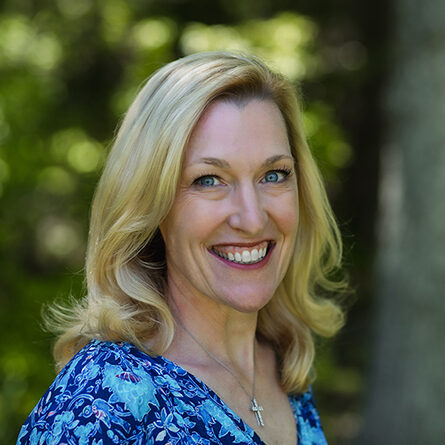 Lisa Brenninkmeyer
Founder & Chief Purpose Officer
Raised as an evangelical Protestant, Lisa entered the Catholic Church in 1991. She has developed curricula and led Bible studies in Europe, Mexico and the United States for women and children. Lisa holds a B.A. in psychology from St. Olaf College. She lives with her husband Leo and their seven children in St. Augustine, Florida.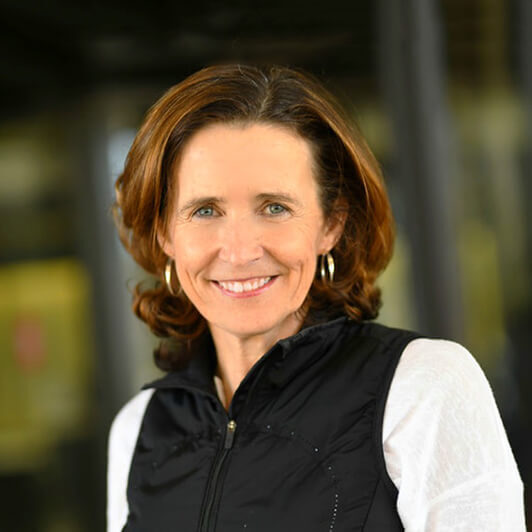 Julie Ricciardi
CEO & Board Chair
Julie spent five years at Chase Manhattan Bank before joining UPS in international marketing and eventually joining WWP as CEO. She has served in executive and strategic roles at Neighbor to Neighbor, a food and clothing pantry. Julie earned a B.A. in economics and theology from Boston College. She lives with her husband David and their two children in Greenwich, Connecticut.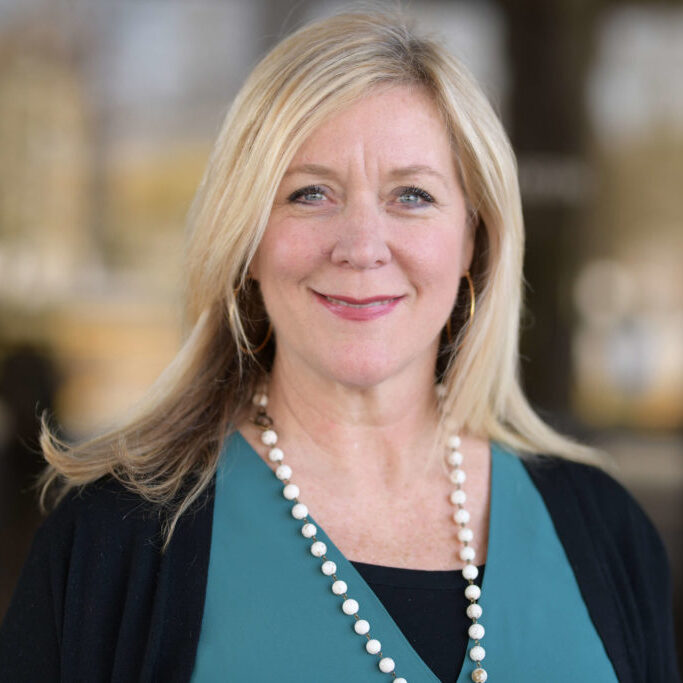 JoAnn Crouse
Advancement Chair
Having a deep passion for working with women in their faith journeys, JoAnn has been leading women's Bible studies and prayer teams for 25 years. She attended College of Notre Dame and received degrees in Elementary Education and Special Education. She has coached girls from elementary school through high school in various sports while teaching at the elementary level. Currently, JoAnn is studying to earn her Masters in Counseling. She lives in Annapolis, MD with her six children.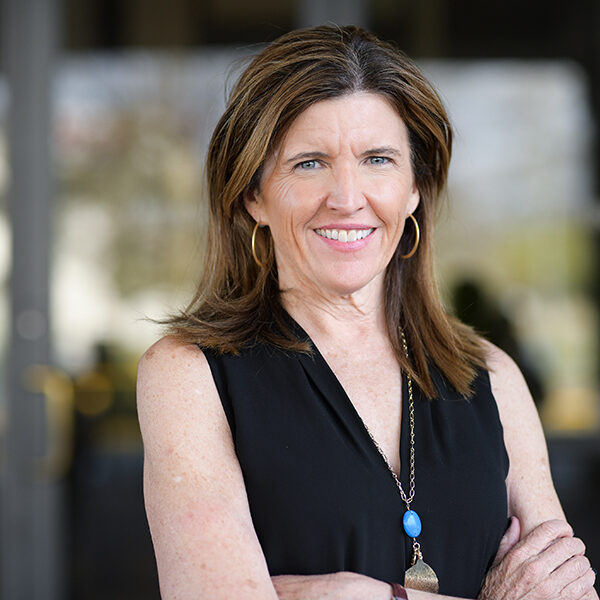 For 13 years, Maria held various business development positions at Gartner, an information technology research firm. Maria established and led the first Denver WWP program and is active in her local school and parish communities. Maria graduated from the Boston College School of Management with a major in finance. She lives in Denver, Colorado with her husband Rick and two children.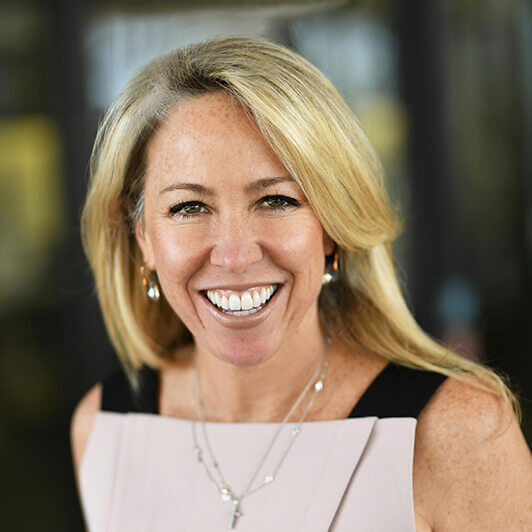 Kathleen Swanson
Secretary
Kathleen began her professional life with Gartner Group, an IT consulting and advisory firm, where she spent 11 years managing sales territories and later focused on sales training and methodologies.  She has spent the last 15 years as a corporate event planner, designing and managing events for Fortune 500 companies. Kathleen has been working with Walking with Purpose since 2016 producing events throughout the country.  She earned her B.A. in psychology from St. Mary's College. She lives with her husband Ben and their three children in Kinnelon, NJ.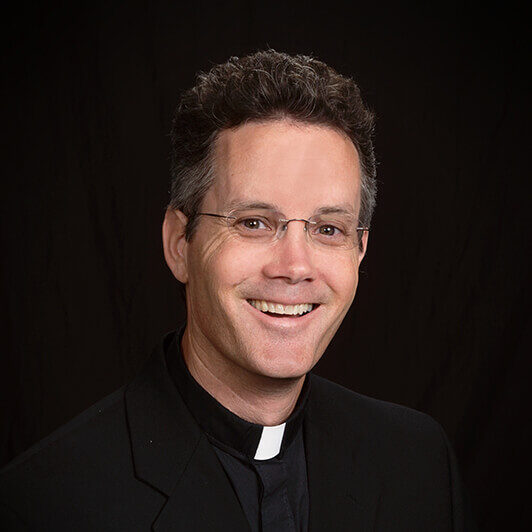 Fr. David Sizemore has been a Catholic priest in the Diocese of Columbus, OH since 1996. The pastor at St. Francis de Sales parish in Newark since 2017, he was previously pastor of St. John Neumann Parish in Sunbury for eleven years. Fr. Dave as also an associate chaplain at Ohio Dominican University, and the Catholic Chaplain at Ohio Wesleyan University. He currently serves on a variety of diocesan boards, ministries, and programs, and holds four college degrees in philosophy, systematic theology, spiritual theology, and business administration.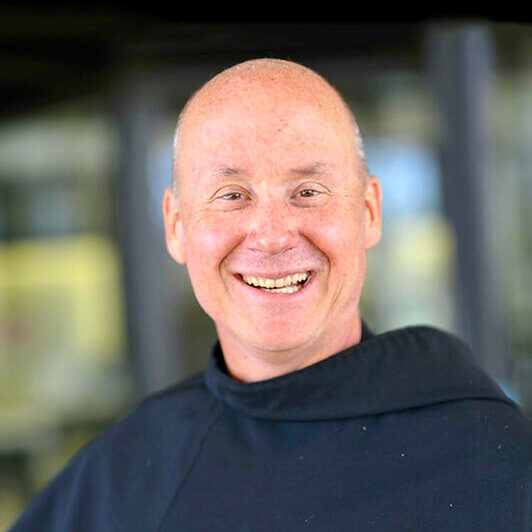 Fr. Dave Pivonka, TOR, is a nationally known author and speaker whose books include Spiritual Freedom: God's Life Changing Gift, Hiking the Camino: 500 Miles with Jesus, Encounter Jesus: From Discovery to Discipleship, and his most recent release, Breath of God - Living a life led by the Holy Spirit. Fr. Dave is a member of the Sacred Heart Province of Franciscan Friars of the Third Order Regular and President of Franciscan University of Steubenville in Steubenville, Ohio.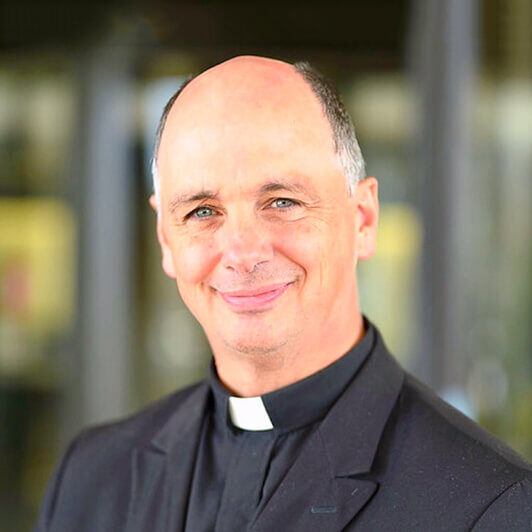 Fr. John was ordained a priest by Saint John Paul II in 1991. He served for 18 years in the Washington, DC, area and helped in the founding of Our Lady of Bethesda Retreat Center and Center for Family Development. He is president emeritus of Divine Mercy University. He also spent 7 years in Atlanta Georgia working to develop marriage preparation and renewal programs. He has degrees in Humanities, Philosophy, Psychology and Moral Theology.  He has been a spiritual director for the past 28 years and has taught the art of spiritual direction to priests, consecrated and lay people for the past 15 years.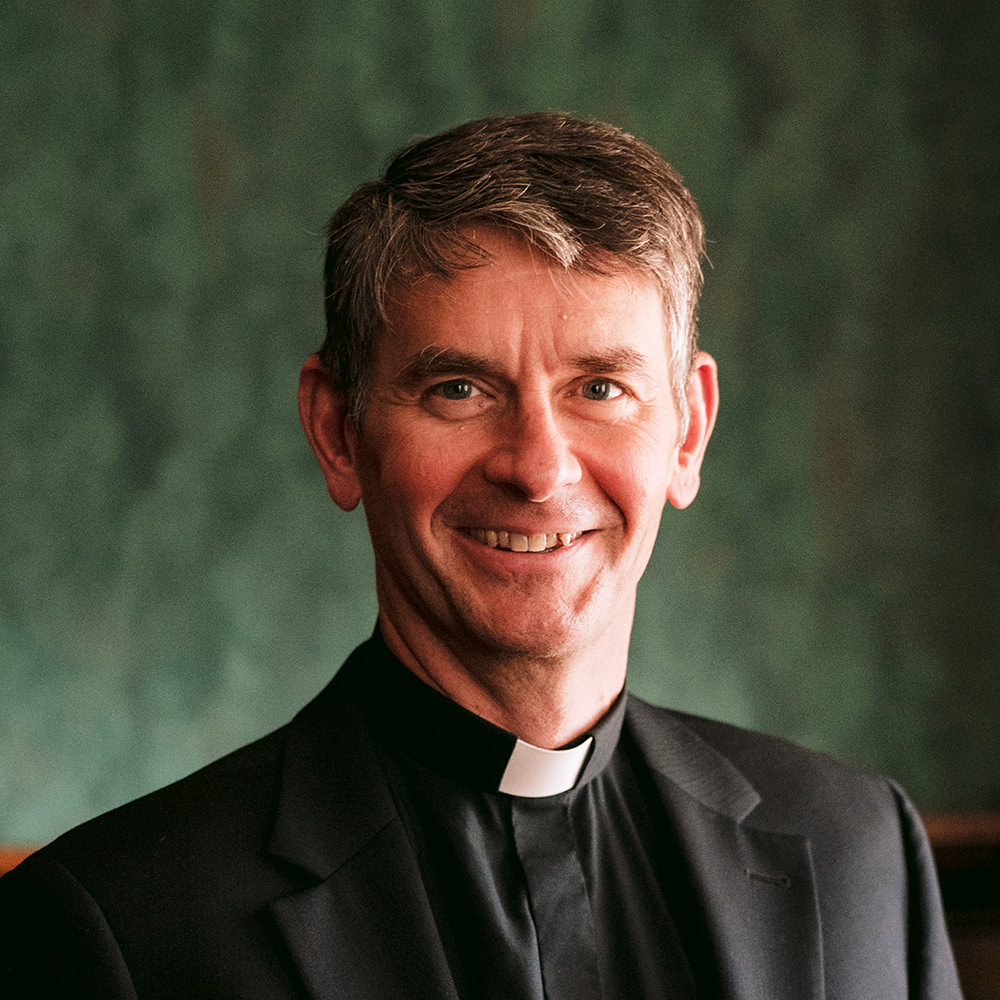 Fr. John Riccardo is a priest of the Archdiocese of Detroit, ordained in 1996. He is currently serving as the Executive Director of ACTS XXIX, a new non-profit apostolate that exists for the purpose of priestly and Church renewal.  Fr. John served most recently as pastor of Our Lady of Good Counsel in Plymouth, MI. There, he was witness to the transforming power of the Holy Spirit in a way that caught the attention of pastors across the country. ACTS XXIX works with bishops, priests, and leaders throughout the country to respond to the urgent call of the past four Popes for a new Pentecost and a new evangelization, equipping pastors for the apostolic age in which we live. He is the host of a new podcast, "You Were Born for This with Fr. John Riccardo" and the radio program "Christ is the Answer," both of which can be heard on various outlets. He and the ACTS XXIX Team speak at diocesan events across the country and are passionate about the power of the Gospel to transform people's lives. He is a graduate of the University of Michigan, The Gregorian University in Rome, and The Pope John Paul II Institute for Studies on Marriage and the Family. To learn more about ACTS XXIX, please visit www.actsxxix.org.