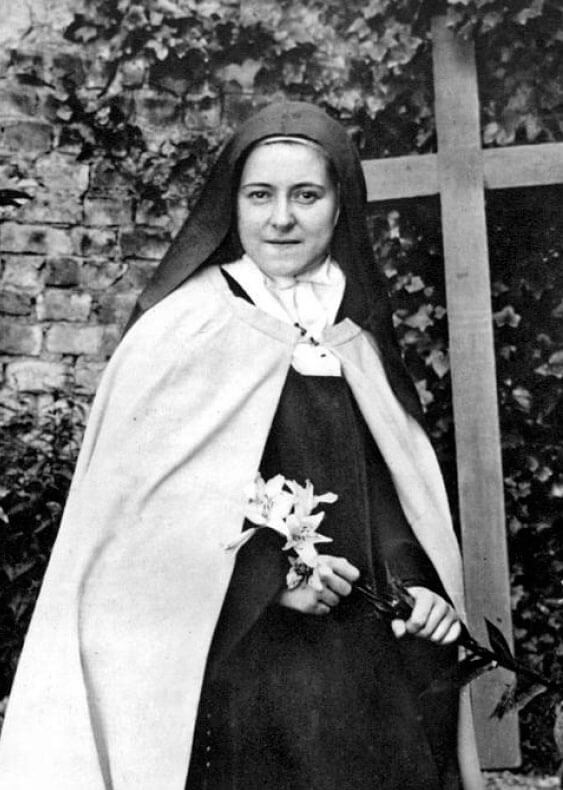 Our
Patron Saint
St. Therese
of Lisieux
St. Therese of Lisieux, the little flower, was gifted with the ability to take the riches of our Catholic faith and to explain them in a way that a child could imitate. She based her doctrine on complete and unshakeable confidence in God's love for us and called it "the little way of spiritual childhood."

St. Therese spent countless hours studying truths that had already been divinely revealed in Scripture that ignited a love in her heart for her Lord that was personal and transforming. As Pope Pius VII said, "She rediscovered the Gospel itself, the very heart of the Gospel." There is much we can learn from her.
WALKING WITH PURPOSE PROVIDES WOMEN A PLATFORM FOR HONESTLY SHARING THEIR SPIRITUAL STRUGGLES, EMBARKING ON A JOURNEY THAT IS REFRESHING TO THE SOUL.
We recognize that when a woman begins to open her heart to God, it's like the opening of a little flower. It can easily be bruised or crushed and must be treated with the greatest of care. We gently introduce truths that can change your life.

We don't overwhelm you with spiritual lists of "to-do's" or intellectual study that can leave the heart out of the discussion. We want to keep it simple, but that doesn't mean it lacks power to transform.