WWP Live Event - Michigan
Shining a Light in the Darkness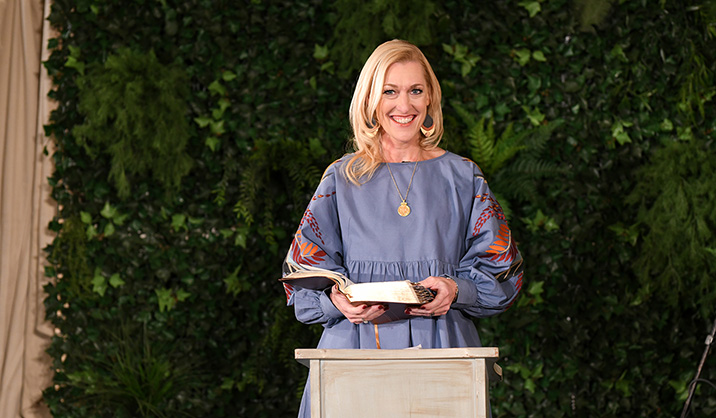 God has promised us that light shines in darkness, and that darkness will never overcome it. This means that we can live triumphantly even when shadows fall on our hearts, families and communities. Join Lisa Brenninkmeyer, founder and chief purpose officer of Walking with Purpose for WWP Live and explore how to win the battle in your mind, stand firm in the face of struggle, and live out of your true identity in Christ.
Our Lady of Good Counsel Church
47650 N. Territorial Road
Plymouth, MI 48170
February 11, 2019 - 7PM
February 12, 2019 - 10AM
Thank you for your interest in the Walking with Purpose presentation, Shining a Light in the Darkness by Lisa Brenninkmeyer, to be held February 11 and 12 at Our Lady of Good Counsel Church in Plymouth, MI.
Registration for the event is now closed.  A limited number of walk-in spots will be available at our Walk-in Table; doors open for the February 11th  evening session at 6:30 p.m. and the February 12th morning session at 9:30 a.m.
We invite you to visit The Latest on the WWP website to learn about upcoming events and programs  or subscribe to the WWP blog to receive ongoing inspiration and encouragement.  Subscribe here: Walking with Purpose blog.
Blessings in Christ,
Walking with Purpose
Space is limited, advance reservations required
WWP expressly prohibits any audio and/or video recording of the event
Due to the nature of this event, refunds cannot be issued
WWP reserves the right to photograph event attendees without expressed written permissions