For the Love of Reading: The 9 Books on my Summer Reading List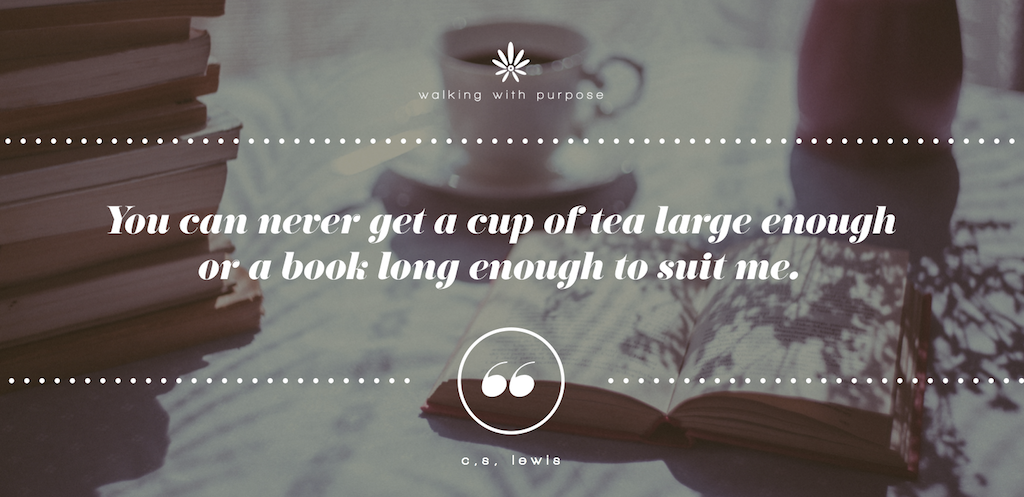 When I read a book that has rocked my world, I get filled with this uncontainable zeal, and become convinced that everything broken around me just might get fixed if all the people I love most can read the book. It usually hits me about a quarter of the way through, and I get on Amazon.com, buy ten copies, and start giving them away before I'm even finished.
Summer is a great time to pull out some books and dig in. I usually set myself a goal of reading ten books each summer—one a week. I divide the pages of the book by seven, pretend I'm in college, and give myself a reading assignment for each day. This makes me feel happy and productive. It's even become a part of my morning routine with the kids.
This is the summer game plan at the Brenninkmeyer house:
They need to wake up at 9am, have an hour to get themselves and their bedrooms ready for the day, and then spend a half hour on prayer and Bible reading. Our fourteen-year-old, Jane, is going through our first young adult study, Beloved, for her Bible reading and is using an advance copy of the Blaze Journal. Bobby (age 11) is using the ACTS acronym to journal his prayers, and then is going through a different method of Bible study each day that I lay out for him. Maybe I'll publish this as a little guide someday, who knows; for now, it's just for him. Charlotte is going through the Jesus Storybook Bible, and it just fills my heart with joy to see her read and love the stories. Then they do a half-hour of chores and finish up with one hour of reading. I made summer reading lists for each of them, and they get a prize at the end if they get through each one and write me a little summary. I have had so much fun putting together their reading lists because it gives me a chance to speak into their lives without being obvious about it. And the older four? No enforced summer routine—they are adults now—but I still buy books for them like crazy and pray they'll read them.
Oscar Wilde said, "It is what you read when you don't have to that determines what you will be when you can't help it." I pray I'm building a habit of reading into the lives of my kids so that one day, they read voraciously without being bribed by prizes. I know that very little has shaped me more than the books I've read. So just in case you are looking for inspiration, here are the books on my summer reading list: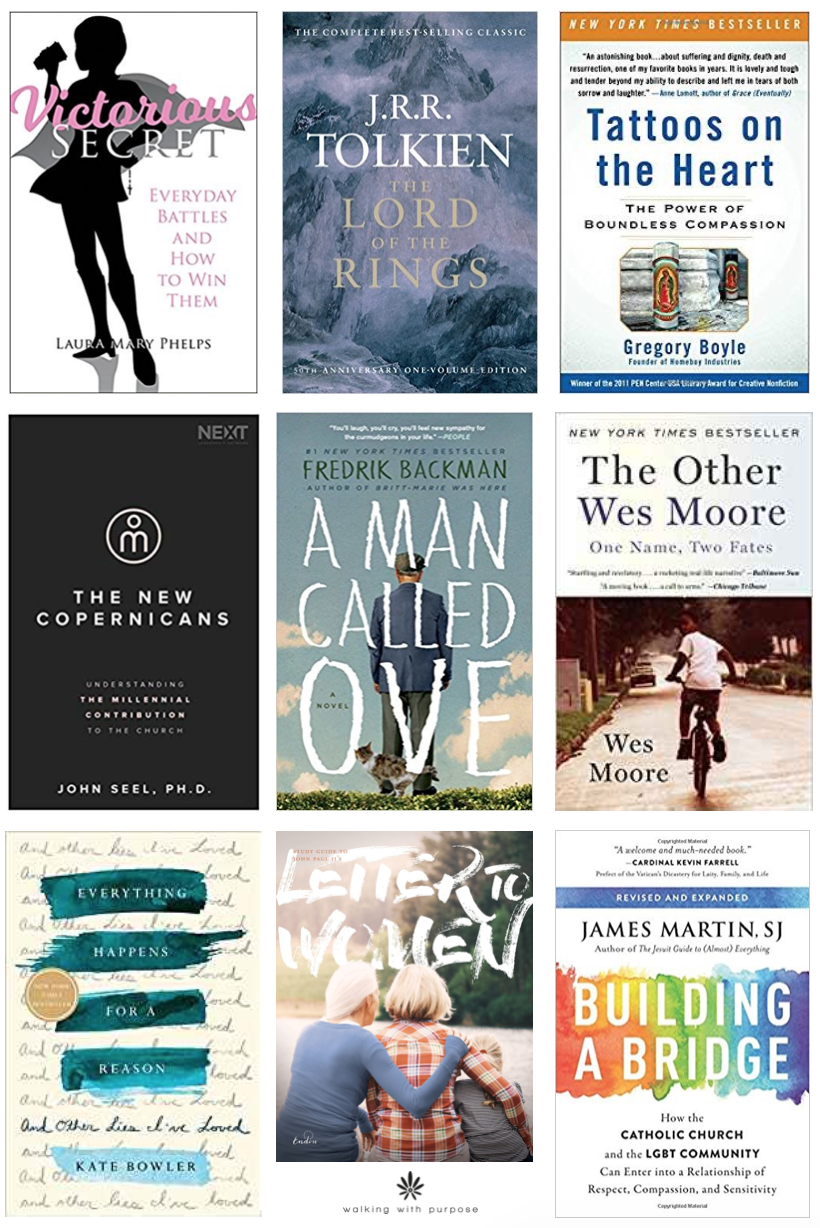 Victorious Secret: Everyday Battles and How to Win Them by Laura Phelps
This book is a must-read for anyone who needs some encouragement in the midst of the daily battles of life. Laura Phelps writes with humor and candor, and provides both thought-provoking wisdom and levity. I had the privilege of reading an advance copy, and could not recommend this book more!
The Lord of the Rings Trilogy by J.R.R. Tolkien
I know. FINALLY. I am loving these stories of adventure and the subtle spiritual lessons woven throughout. Whatever Bible study I write next will no doubt have many illustrations taken from these pages.
Tattoos on the Heart by Gregory Boyle
This was my first summer read, and I loved it with every fiber in my being. I want fly to LA and spend time with Gregory Boyle and the incredible community he has created. Here is just one of the quotes I underlined, "Here is what we seek: a compassion that can stand in awe at what the poor have to carry rather than stand in judgment at how they carry it." A MUST READ.
The New Copernicans by John Seel, PHD
This book has seriously been rocking my world. It's directed to the evangelical church, but the points being made are relevant for us all. It gives insight into the way that the next generation is approaching spiritual matters. Never had I been more convinced of the importance of paying attention to our tone and approach, while avoiding the pitfall of watering down the gospel.
A Man Called Ove by Fredrik Backman
This is one of those books that reminds me that we all are the walking wounded, and that everyone has their story and their pain. A Man Called Ove is challenging me to draw closer to those who are prickly.
The Other Wes Moore by Wes Moore
When your son who never likes to read tells you that this was one of the best things he has read, you buy the book and dig in. This is one of the books I put on Jane's reading list as well, so I think we're going to have some good chats about what we learned. The overview of this true story: Two kids named Wes Moore, both born in similar Baltimore neighborhoods with everything stacked against them in childhood, end up in very different places. Why did one end up as a Rhodes Scholar White House Fellow, and business leader while the other ended up a convicted murderer? Can't wait to read this one.
Everything Happens for a Reason by Kate Bowler
Oh….I just loved this book. She is such a phenomenal writer…a true master with words. Kate (professor at Duke Divinity School) writes about her journey of faith as she walked through a harrowing cancer diagnosis and its treatment at age 35. She delves into the senselessness of it while finding truths to grasp hold of and how to be unafraid even when we are terrified.
Endow's Study of Saint John Paul's Letter to Women
I am so enjoying the way that this study unpacks Saint John Paul's Letter to Women. I'm about a quarter of the way through, and am finding that it's demystifying and really helped to be guided through his writing.
Building a Bridge by James Martin SJ
I am concerned with the way we are increasingly only listening to the opinions that match our own. Our news is curated so that the voices that intersect our minds and hearts already agree with us. This breeds division and a sense that anyone who does not see the world through our lens is "the other" and to be viewed with wariness. I am trying to press in, to invite dialogue and to listen before I speak. I read this book with my fourteen-year-old daughter and it allowed us to have some really great and meaningful discussions.
Ready to kick back and relax with me? I'd love to hear what you are reading!
Grabbing a cup of tea and a good book-
Lisa