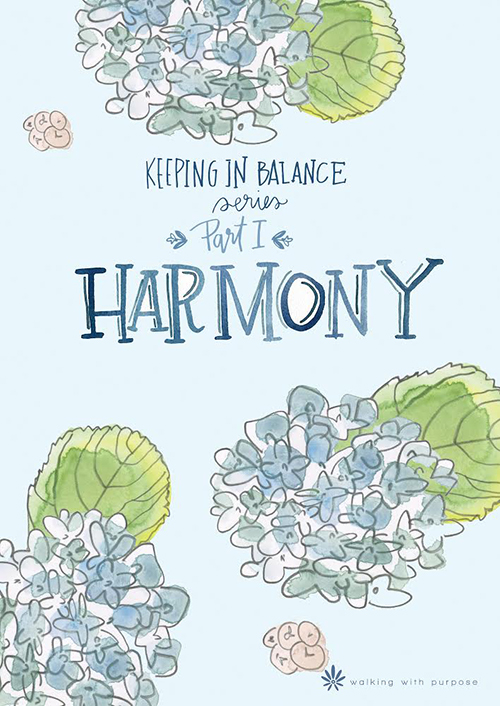 Harmony: Keeping In Balance Part 1
Thank you for your interest in purchasing Harmony, Part I of the Keeping in Balance Young Adult Series.  
Harmony: Keeping in Balance, Part 1, is a five-lesson Bible study that helps us to get a grip on our lives by looking at the importance of authenticity, setting priorities, managing expectations, and having healthy relationships. We'll also explore finding a balance between mediocrity and perfectionism so that we can become the women God created us to be without stressing or striving.