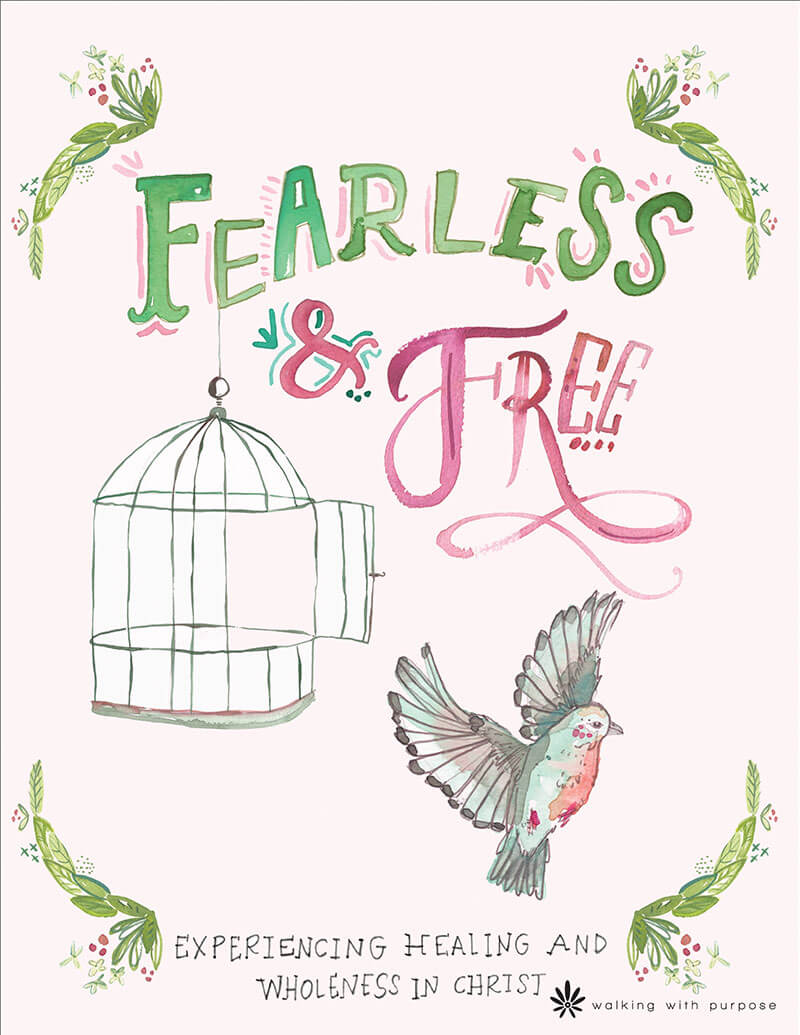 Fearless and Free is a six-lesson Bible study based on the book of Ephesians. So many of us are wrestling through the reality that life isn't easy, even when we are doing the right thing. Suffering can slam into us from left field, leaving us reeling. This study provides a firm foundation to stand on no matter what life throws our way. With an emphasis on healing and wholeness, Fearless and Free is the most personal and transformative study that Walking with Purpose has offered so far.
This is what we'll discover through the pages of this study:
We need to WAKEN to the reality of who we are in Christ, and that we have an enemy who seeks to steal our true identity.

We need to WRESTLE with the battle in our minds– bringing our thoughts in captivity to Christ.

We need to be strengthened as WARRIORS so that we can move forward in life– not just surviving, but flourishing.
Readers will experience being grounded in truth while wrapped in the embrace of the One who loves us all completely and without end. Fearless and Free, a 6-lesson study, is ideal for the season of Lent.
Click here to view the Table of Contents.
Click here to purchase the Fearless and Free Small Group Leader's Guide
A series of videos accompanies this Bible study. Choose how to get your videos: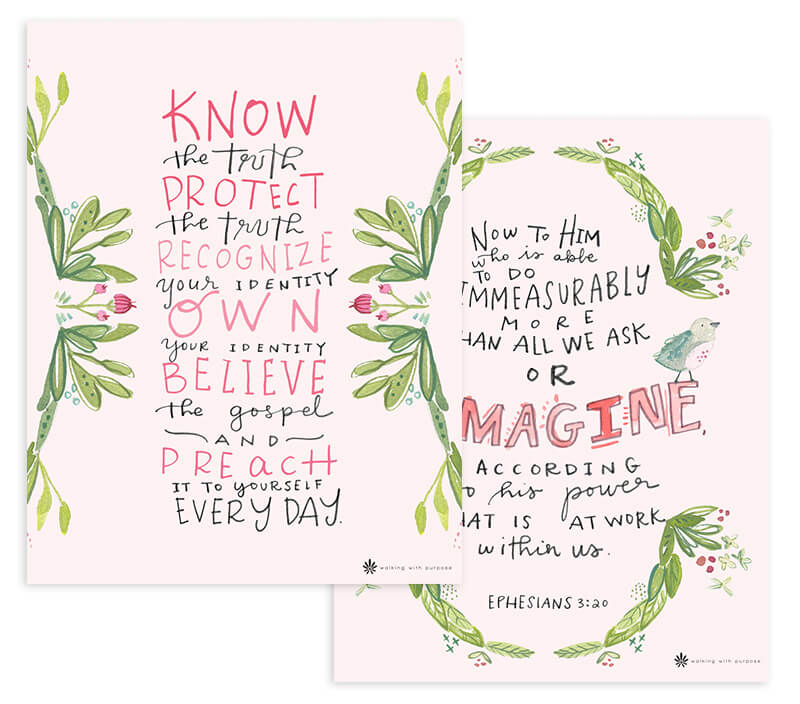 Beautiful art to grace your home, or just about anywhere! Print out and display these gorgeous Scripture Memory Verses somewhere in your house.