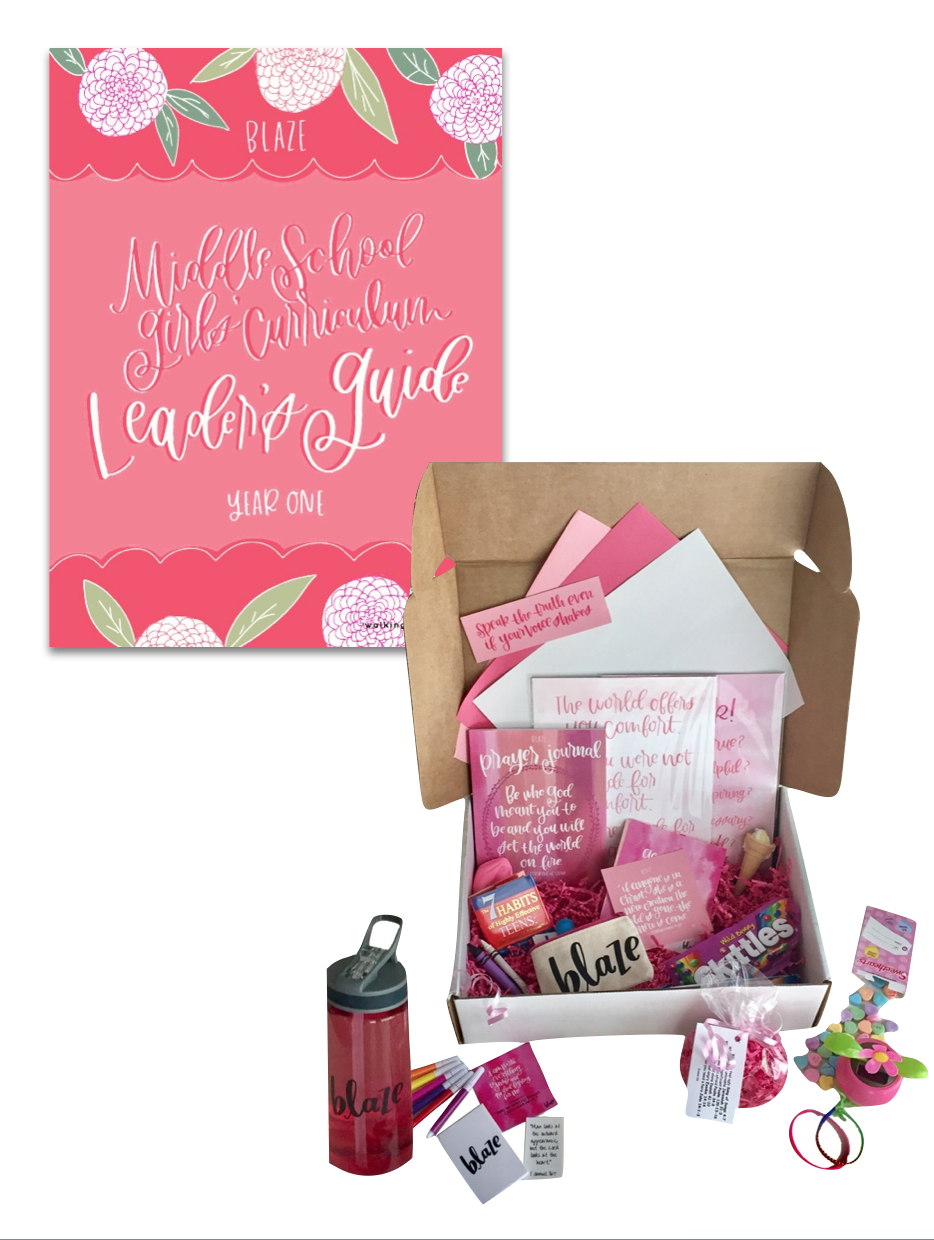 Blaze Year One Leader's Guide and Blaze Kit
The Blaze Leader's Guide contains twenty-lessons designed specifically for a leader to use with seventh and eighth grade girls. This is the ideal resource for leading middle schools girls to a deeper relationship with Christ. Each lesson outlined in the Blaze Leader's Guide compares the lies of this world with the truth found in Scripture. As the girls are introduced to the Bible in relevant and fresh ways, they will grow in discernment to hear Jesus Christ telling them how loved and beautiful they are. The Leader's Guide is used in conjunction with The Blaze Kit. This can be used in schools, youth groups, small groups, or in a one-on-one setting.
Click here to view the Leader's Guide Overview
The Blaze kit is used in conjunction with the Blaze Leader's Guide. It contains all of the supplies that you need to lead the sessions. This includes lesson-based take home gifts, truth vs. lie cards, ice breaker activity supplies, packaging supplies and a Blaze prayer journal. Kits are available for individual girls or in a 5-pack.
Note: Blaze Kits can only be shipped Standard Shipping at this time. Please select Standard Shipping during checkout. Selecting another shipping speed will delay the processing and shipping of your order.